Area :3,700 (approx) sq. kms.
Altitude :1022 ft. above sea level
Density :360 per sq. km.(approx)
Language :Konkani, Marathi, English, Hindi, Portuguese are widely spoken.
Temperature Highest Maximum of 32 degree C Lowest Minimum of 21 degree C
Rainfall - Actual 320 cms (approx)
Capital Panaji
STD Code + 0832 ISD Code + 91
Goa, the smallest state of India areawise, is situated on the west coast of India in Konkan region besides Arabian Sea. Panaji is the state's capital and Vasco Da Gama the largest city.Goa is famous for its eminent beaches, churches and historical sites. The golden sandy beaches, sparkling blue water and relaxing atmosphere makes Goa a paradise for Holidayers.
Ideal Time to Visit Goa
Goa has the perfect weather and temperature condition for vacationing throughout the year. During October to March the weather as its best as monsoon season is over. During this time the temperature is pleasant. The temperature genrally ranges from 25o - 35o Celcius. In winter the temperature ranges from 15o - 25o Celsius. Only few days in year can go up to 40o Celsius . The rainfal in Goa varies from 2500mm to 3500mm. Goa is Situated on the western coast of India, surrounded by the Western Ghats and the Arabian Sea. Closeness to Sea makes the weather and climate of Goa a moderate one.
Sandy Beaches
Goa beaches are famous for its uniqeness .Goa has a total coastline of 125 km and that makes people believe that it is a long big beach. Goa's beaches have small beach shacks that serve ice cold beer and spicy Goan cuisine. All along the beaches of Goa are charming villages red tiled houses and here and there, the remains of fortresses, in complete contrast, inland Goa has deep valleys and fast flowing rivers surrounded by wooded hills.
SightSeeing In Goa
Beaches of Goa are much popular and most visited as compared to other beaches in India. The facilities available here also makes Goa the most visited. There are exotic cuisine backing the pleasure of sun and sand, and water sports facilities that include water scooters to water gliding. One can engage in shopping on the beach side stalls and shacks and also enjoy a midnight bonfire on the beach. The beaches have been divided as north Goa Beaches and South Goa Beaches. The popular North Goa beaches are Candolim beach, Sinquerim Beach, Baga beach, Bambolim beach, Arambol beach and Vagator beach. The South Goa beaches are Benaulim Beach , Palolem beach, Agonda beach, Mobor beach and Cavelossim beach.
All the beaches are beautiful and very much scenic. The beaches which are very much overcrowded are the Dona Paula, Calangute Colva and so on. Always

remember that all the beaches are not safe for swimmers. So check out with the beach guard before wading into the sea.
Beaches in Goa
- Anjuna Beach, Goa
- Arambol Beach, Goa
- Agonda Beach, Goa
- Aguada Beach, Goa
- Benaulim Beach, Goa


- Bogmalo Beach, Goa
- Baga Beach, Goa
- Calangute Beach, Goa
- Cavelossim Beach, Goa
- Candolim Beach, Goa
- Colva Beach, Goa
- Dona Paula Beach, Goa
- Mobor Beach, Goa
- Majorda Beach, Goa
- Miramar Beach, Goa
- Palolem Beach, Goa
- Vagator Beach, Goa
- Sinquerim Beach, Goa
- Varca Beach, Goa

Other attractions in Goa:
Apart from its beautiful beaches the major attractions of Goa are:
- Goa Heritage Houses - Braganza House, Goa - Solar dos Colacos Mansion, Goa - Dudhsagar Falls, Goa - Mayem Lake, Goa - Arvalem Waterfalls, Goa - Kesarval Spring, Goa Visit these great houses and mansions to reconnect with your aesthetic sense.
Festivals and Events in Goa:

Though all the festivals are celebrated in Goa with a united spirit but the main festival followed in Goa is Christmas. The birth of Jesus Christ is celebrated splendidly every 25th December. Beautifully decorated Christmas trees, carols and cakes, and above all Santa Claus makes all the people who aren't Christians, celebrates too. Goa is also the most visited place during New Year. The other event is the Carnival that is celebrated in the month of February. The day marks the King Momo's arrival. Other festivals that are celebrated with the same zest are the Shigmo and the Zatra's ,Diwali, Ganapati and all other Hindu festivals . The other events that are held are the Sangeet Samelan, the Igitun Chalne and the Kavelem Yatra etc. . The Festivals and Events in Goa have a lot of culture and tradition depiction. With each festival there are a rituals and traditional customs that are followed. The farmers i.e. the rural class have a different set of festivals and events, where as that of the urban class is a little different.
Things to do in Goa
Goa offers variety of things that one can indulge into. From Dinghy sailing and Parasailing to Scuba Diving and windsurfing , from relaxing on the beach to shopping ,one can indulge in many activities. You can find these activities on any beach in Goa. Jet skiing is also one thing in which people from all age categories have been taking part in. Other interesting things to do in Goa is hiking ,trekking,Microlite- flying .Best places for trekking are Devil's Canyon , Mahavir wildlife Sanctuary and Tambdi Surla temple. Those people who want to relax,sunbathe or walk can go on to the beaches.Other can catch up the latest movie in any Inox multiplex. You can also visit the casinos , bars and nightclubs like the Adega Camoens, Goa and the Aqua Lounge. The Shopping in Goa would be another splendid Idea. Goa has a shopping experience of its own. You can get variety of things to shop here like cashewnuts , wines, books, local handicrafts. Goa also have a unique market called Nite Bazars where one can shop , enjoy enchanting Goan Music and taste authentic Goan cuisine..
Historical sites in Goa:
Goa has rich historical background which can be seen in its Forts,churches, Temples,villages and museums.
Churches in Goa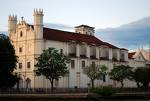 Goa is also famous for its Magnificent Churches particularly the Church of Bom Jesus, which contains the tomb of St. Francis-Xavier and Se' Cathedra. Since the Portuguese ruled for four centuries, many churches bear a striking element of the Portuguese style of architectureThe churches that were built between 1510 to 1550 AD are known as the churches of early period. The fine example of the church of this period is Church of Our Lady of Rosary. The church of our lady of Rosary was built by portuguese in between 1544-1549. The largest church in Goa was the Augustine Church of Our Lady of Grace, now in ruins. Majority of Goa's population is Christian ,so Goa churches are an important factor in there social, religious and cultural life. Some of these churches are
- Church of Our Lady of Rosary, Goa
Church of St. Francis of Assisi, Goa
The Se Cathedral, Goa
Basilica of Bom Jesus, Goa
St. Cajetan Church, Old Goa
Church of Our Lady of Immaculate Conception, Goa
Chapel and Tomb of St. Francis Xavier, Goa
- St Augustine Tower, Goa
Temples of Goa
Like most Hindu Temples , the temples in Goa are based around a deity,which is worshiped. The architecture of Goan temples is a little dissimilar mostly because of historical reasons. The primary design of any Hindu temple is organized around the central shrine that houses the main deity. A tower or "Shikara" arises

from the main shrine and is traditionally shaped like a pyramid. There are usually two or more smaller shrines housing other deities also. Some of the Temples of Goa are:
- Shri Bhagavati Temple, Goa
Shri Datta Mandir, Goa
Shri Damodar Temple, Goa
Shri Chandreshwar Temple, Goa
Devaki-Krishna Temple, Goa


Sri Mangesh, Goa
Shri Ananta Temple, Goa
Shanta Durga, Goa

Forts in Goa:
1. Terekhol Fort in Goa
2. Fort Aguada in Goa
3. Fort Cabo da Rama in Goa
4. Fort Chapora in Goa
Museums and Art galleries in Goa:
1. Goa State Museum
2. State Archaeology Museum, Panaji, Goa
3. Institute Menezes Braganza, Goa
4. The Naval Aviation Museum, Goa
5. Art Gallery & Handicraft Center, Goa

Wildlife Sanctuaries in Goa

- Bondla Wildlife Sanctuary, Goa
- Cotigao Wildlife Sanctuaries, Goa
- Dr Salim Ali Bird Sanctuary, Goa
- Dandeli Wildlife Sanctuary, Goa
How to Reach Goa:
Goa is visited by many domestic and International visitors every year. Reaching Goa is not difficult as it is well connected by different modes of Transpotation.
By Air: You can reach to Goa by domestic and international flights. The airport Dabolim is 29 Km from Panji. You can fly by domestic airlines to Goa. some airline operate a International chartered flights to Goa. If you are flying from abroad, Mumabi is nearest International airport. It takes alomost similar time to rach goa by flight from Mumbai, Hyderbad, Bangalore. From outside India you can reach to any of India big cities and can take a domestic flight to reach Goa.
By Train: Reaching Goa by train is also easy , especially after opening of the Konakan Railway that connects Margao and Vasco da Gama to major cities in India. You can take trains from any major city like Delhi Mumbai and Bangalore to reach Goa comfortably. From the railway stations, you can hire taxis and motorcycle taxis to reach the desired destinations.
By Road: Buses from Goa, Maharashtra, and Karnataka state transport corporations operate from the Kadamba bus stand at Panaji. There is a boat service operated by Frank Shipping between Mumbai and Panaji. Visiting various places in Goa is also quite easy. One can find bus as well as car rental services. A unique experience is that of the motorcycle taxi . Several ferry services are also available.
Goa has special attraction for love birds. See here
After you have enjoyed Goa beaches learn about Goa Party places here