The hill resort of Itanagar lies in the northeastern Indian state of Arunachal Pradesh. There are the mighty eastern Himalayas that border Itanagar from one side. The plains of the Brahmaputra River lie on the southern end of Itanagar. The township of Itanagar is nestled at the bottom of a mountain range. Tourist attractions in Itanagar lies the pristine beauty of unspoilt nature. Eastern Himalayan peaks soaring up to the sky and the velvety greens along the slopes offer a treat to the eyes. The martial tribes that inhabit this obscure part of northeast India are warm and welcoming.
The capital of the state, Arunachal is scattered with light, earthquake-proof, wooden-framed buildings rising up the slopes of green hills. Traditional huts are strewn amongst the more recent constructions. The residence of the Governor crowns is one peak while a new Buddhist Temple crowns the other. Between them lie administrative officers, shops, daily bazaars and thatched houses.
Ganga Lake (Gekar Sinyi):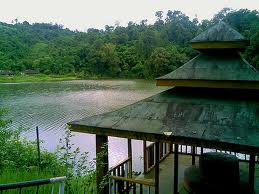 The 6 km drive to the lake from Itanagar takes visitors on a winding road through the dark dense woods lead to the placid green lake through some superbly primeval jungles, Bamboo groves, orchids massed on tall trees are some of the vegetation which can be identified by the interested travelers.
Stopping at the base of a hill, one has to take a flight of steps uphill. At the top of the ridge one looks down on a serene green forest lake which one has to cross in a row boat. Today, it is a beautiful spot for outings, boating and picnics.
Itafort:
The city derives its name from this fort built in bricks. According to some, the fort dates back to sometime in 14th century. A rough estimate says the fort is made of 80 lakhs brick.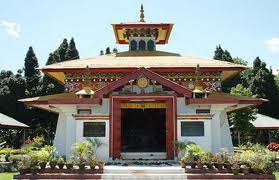 Buddha Temple:
The Buddhist Temple A new but beautiful yellow- roofed shrine, the grounds of the temple afford a good view of Itanagar Town. His Holiness Dalai Lama planted a tree here during his visit. This makes it a place to visit.
Jawaharlal Nehru State Museum:
The museum showcases socio-cultural heritage of the local tribes and archaeological exhibits obtained from Itafort and other neighboring places. In the gallery fife-styles of all the major tribes have been depicted, the display maps cover a wide range of subjects such as the people, house types, festivals, dances, handicrafts, textile designs, musical instruments, weapons of war and chase, important developments, Malinithan, Itafort, Noksaparbat, Kundil valley civilization and historical sites.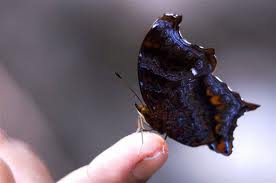 Namdhapa National Park:
It is home to tiger, leopard, clouded leopard and snow leopard.
Polo Park:
Polo Park is an interesting little botanical garden, a point for overlooking the town. Visitors should notice the cane thicket; it looks a bit like a palm with spines on its stems, but grows as a bush. There is a small zoo.
It is also a place for handicraft shopping here one can get a good range of shawls, carpets, carved baskets and the beautiful cane and bamboo works in which the North East excels