State:Maharashtra
Best Time to Visit:September-April
Area:9892 sq.km
Languages:Marathi,Hindi,English
STD Code:0712
An Overview of Nagpur
Nagpur forms the second capital of Maharashtra. The foundation of this city was laid by the King of Deogad, "Bakht Buland Shah" in the year 1702. The name of this city is derived from the river Nag that flows through this land. The Nagpur is provided with rich forest resources. This city is the second greenest city in India.Nagpur is well known for its oranges. It is also called as the "Orange City".
Gems of Nagpur
Nagpur Oranges-Nagpur Specialty
One of well known specialties of Nagpur is the world famous Nagpur orange. The orange is cultivated in 80000 hectares area in Vidarbha with a total production of nearly 5 lakh tons. Nagpur orange in Nagpur district is cultivated in 20, 965 hectares area. There is an interesting story how the cultivation of Nagpur orange in this region started. The cultivation of Nagpur orange was tested for the first time as a kitchen garden plant during 1896 by Late Shri. Raghujiraje Bhonsle and observed as a successful venture. Since then, its cultivation attained momentum year after year and by now, it is claimed to be one of the most remunerative potential foreign exchange earning crops of not only this region but also as one of the horticultural crops after mango and banana at national level.
Dheekshabhoomi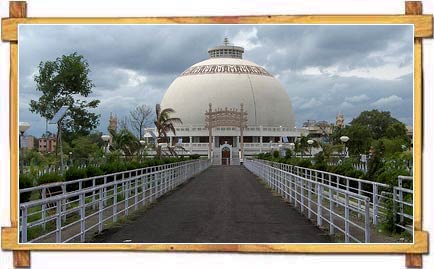 Deeksha Bhoomi is a holy monument for Buddhists where Buddhists receive Deeksha every year on 'Ashok Vijaya Dashmi Day'.Bharat Ratna Dr B. R. Ambedkar along with thousands of his followers embrassed Buddhism on Oct 14th 1956 at Deekshabhoomi located at western Nagpur near Ramdaspeth. Since then the site is regarded as a pilgrimage centre for Buddhist.
Ramtek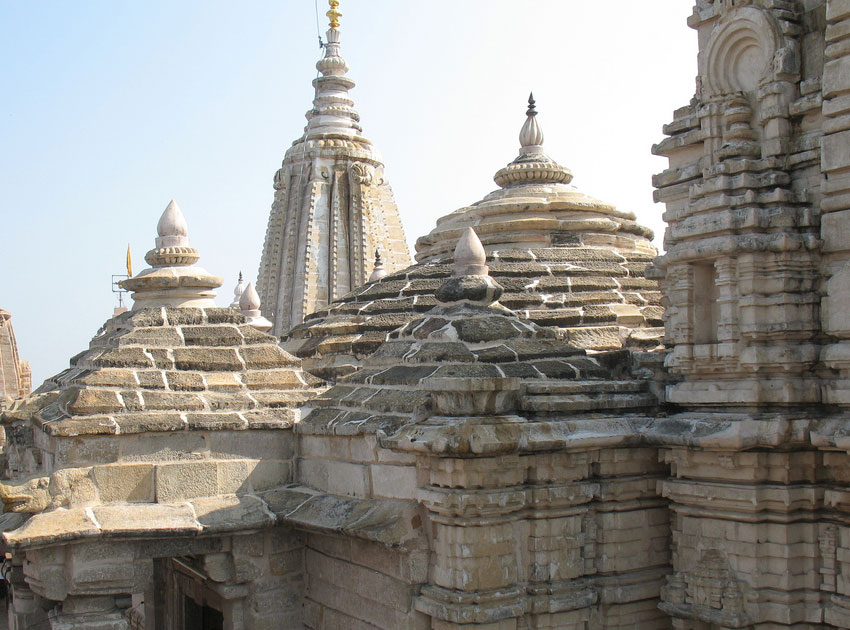 This place consists of temples which were 600 years old.This place is famous as where the Sanskrit poet Kalidasa composed his epic"Meghdoot".The main attractions here are the Ram temple which is more than 600 years old, as well as the Jain temple which has some beautiful carvings and sculpture.
Sevagram
This Sevagram is established by Mahatma Gandhi in 1993, where he spent 15 years. It is believed that this place had the honour of being the headquarters of the social service programmes that Gandhiji conducted.
Khindsi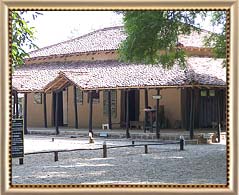 This place is famous for its large lake. Boating facilities are also offered. Khindsi is very close to Ramtek.
Markanda
This place is located on the bank of Vainganga river. The land gets its name from Sage Markandeya. A cluster of temples exist here housing 'Shiva Linga'. The cluster has approximately 24 temples and the architecture strongly resembles that of the Khajuraho temples.
Jaadu Mahal, Vishwakarma Nagar, Nagpur
At Vishvakarma nagar, on Manewada Road is yet another unique place which can truely be called gem of Nagpur. This is a building called Jaadu Mahal (the magic place) which is constructed by famous Magician of Nagpur Late Sunil Bhavsar. This is perhaps the only magic palace in the country with its unique characterisation. In this premises various magic tricks are demonstrated. The Jaadu Mahal remains open even on sundays. Its a treat to visit this gem of Nagpur.
Maharaj Baug and Zoo
The erstwhile Bhonsle rulers laid a beautiful garden,which is now known as The Maharaj Baug. It is converted into a botanical garden housing a zoo,containing some rare species of birds and animals.
Dhapewada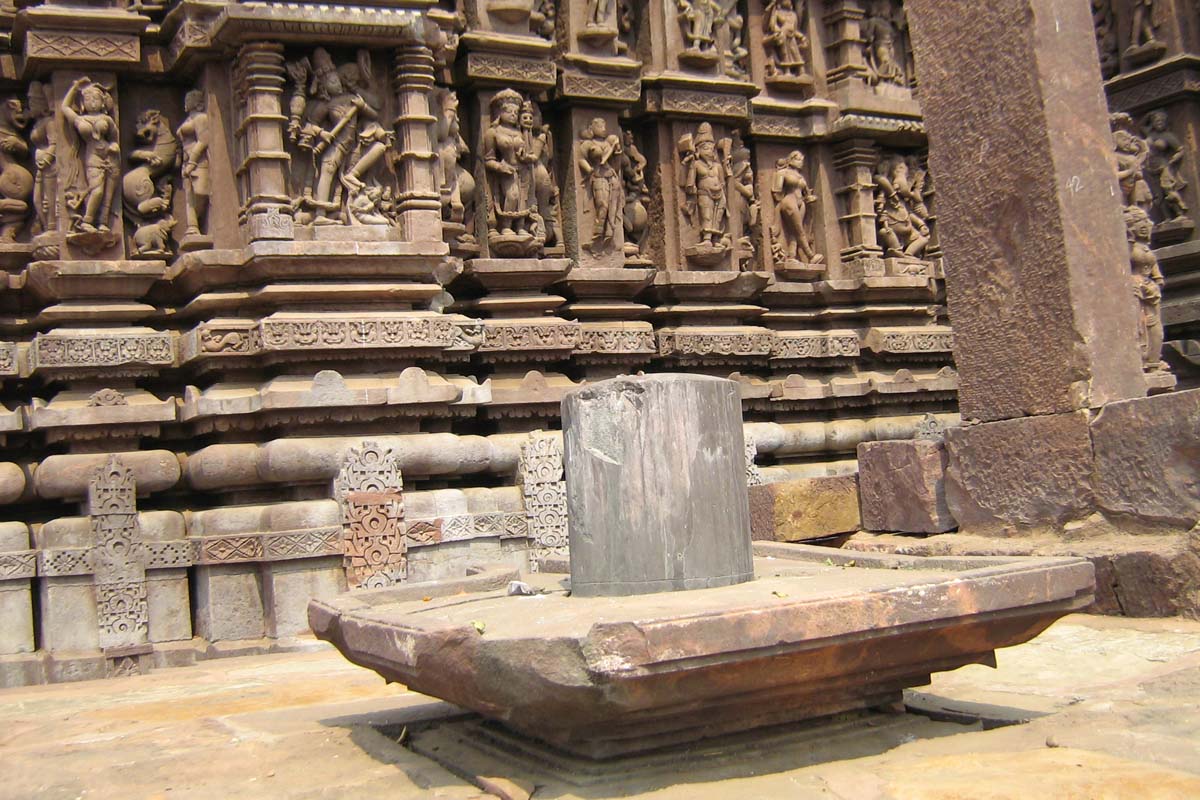 Dhapewada is situated on the bank of Chandrabhaga river. The town possesses a notable temple of Vithoba, overlooking the river. It was built by Umaji Aba, Diwan to Raja Baji Rao Bhonsla. Dhapewada is being known as Vidarbha's Pandharpu.
Adasa
A small village in the Nagpur District. The village contains fine old temples. In the temple of Ganpati the image consists of a single stone set up so that worshippers may walk around it. On a hill near the village is a temple of Mahadeo with three lingas, which are believed to have come out of the ground by themselves.
Pench National Park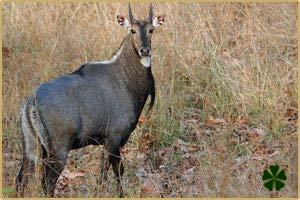 Situated around 86kms. from Nagpur, this National Park is a place good for a day's visit. It is built around the Pench Irrigation project, a joint venture of the Maharashtra and MP Governments.This park is also known as Jawaharlal Nehru Udyan.
Places of Worship
Temples
Shri Balaji Shri Karikiteya Temple Complex,Seminar Hills.
Shri Bhavana Mata Mandir, Pardi,Punapur Road,Nagpur.
Shri Ganesh Temple Tekdi Sitabuldi, Nagpur
Shri Geeta Mandir, Subhash Road
Shri Vyankatesh Temple, Dharaskar Road, Itwari, Nagpur
Churches
Arch Bishop House, Kamptee Road, Nagpur
Church Of God In India, 44/8, Dahpura Nar Ajantha Motors, Nagpur
Church Of The Nazarene, 226, Ram Nagar, Nagpur
New Life Fellowship, 51 G-F Sadiqeabad Manakpur Nagpur
How To Reach Nagpur
Air
Sonegaon Airport at Nagpur is nearly 8 Kms south of Nagpur city. This domestic airport is connected to Mumbai,Calcutta, Delhi Hyderabad, Pune, Bhubaneswar, Raipur.
Rail
Nagpur railway station is an important rail junction on the Central and Southeastern lines. Electrified broad gauge railway track connects Nagpur to all four major metros.
Road
The district is well connected by roads with all industrial centres of the Country.