Area:
2579 sq. km
Altitude:
Sea level
Climate:
Tropical
Annual Rainfall:
278 cm
Best Time To Visit:
August to March
History Of Kollam
The city of Kollam is known by many different names that frequently changed with time. It was associated with names like Desinganadu, Kollam, and Quilon. From the days of the Phoenicians and the Romans this seaport town has continued to have a commercial reputation. Ibn Batuta regarded Kollam as one of the five main ports dealing in Chinese trade. Since ages rulers of Kollam and China have exchanged embassies and this led the town to flourish as a Chinese settlement.
The Portuguese were the first Europeans to establish a trading center at Kollam in 1502. Then came the Dutch followed by the British in 1795. A British garrison was stationed at Kollam in pursuance of a treaty between Travancore and the British.
During the rule of Velu Thampi Dalawa of Travancore the town experienced many changes, new bazaars were built and that invited merchants from Madras and Thirunelveli to settle here. Later on Kollam became the capital of the enlightened and liberal rulers of Desinganad.
As an administrative unit the town flourished in the year 1835, when the Travancore state consisted of two revenue divisions with headquarters at Kollam and Kottayam. In the year 1949 when Travancore and Cochin were desegregated, Kollam was one of the three revenue divisions in the state. Later on these three revenue divisions were converted into districts.
The later history of Kollam is interwoven with the Portuguese, Dutch and English rivalry for control of the Indian Ocean trade routes and commodities nearby. The Malayalam era is calculated from the founding of Kollam in the 9th century.
Sightseeing In Kollam
Kollam Town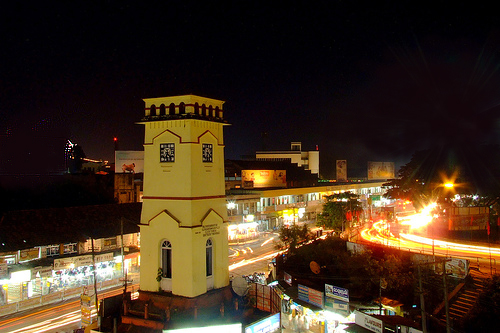 Kollam town, the headquarters of Kollam district and Kollam taluk, has a hoary past. It was an international emporium of trade and even now it is a prosperous commercial centre. It is situated about 71 Kms. north of Thiruvavanathapuram and is linked by rail, road and backwater transport. The town edges with the famous Ashtamudi lake. Many a foreign traveler has visited Kollam in early medieval period. It was one of the early centres of Christian activity in Kerala. It is said that the present town of Kollam was built by the Syrian Merchant; Sapir Iso, in the 9th Century A.D. The popularity of Kollam has been established by the time honoured proverb once you see Kollam, you will not need home any more. Kollam is an important commercial, industrial and trading centre. It is also the headquarters of Kerala State Cashew Development Corporation.
Achencoil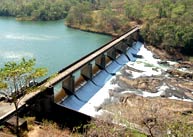 Situated about 80 kms from Punalur is an important pilgrim center. The Sastha temple here, situated amidst dense forest. The idol of Sastha is supposed to have been installed several centuries before the Christian Era. The two important festivals of this temple are Mandala Pooja (December-January) and the festival held at 'Revathi'(January-February). The two notable features of the festival are the Therotam (chariot festival) and Pushpabhishekam (offering of flowers). In no other temple of the South India are flowers offered to the deity so lavishly as at Achencoil.
Kulathupuzha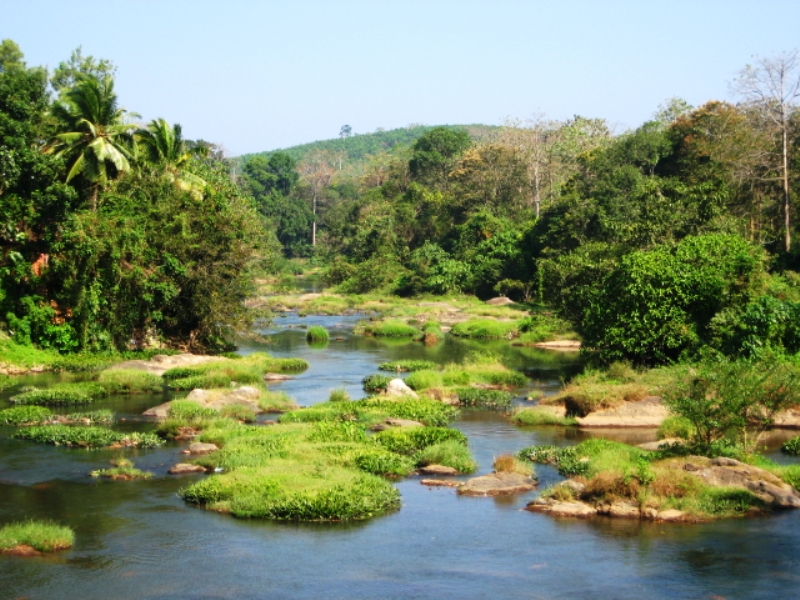 Kulathupuzha is situated on the Thiruvannathapuram - Sencottah road and is 10 kms south of Tenmala railway station. It is and important forest range, well known for its elephants. Reed, an essential raw materials for paper manufacture at Punalur Paper mill, is partly supplied from Kulathupuzha valley.
Mayyanad
Mayyanadu,10 kms south of Kollam is noted for its shrines and temples. The most important temple is the one at Umayanallor, dedicated to Lord Subramanian. The shrine is said to have been consecrated by Shri. Sankaracharya of Kaladi. Besides the temples, there are three churches and a Mosque. Cotton weaving and oil pressing are the main occupation in the village.
Oachira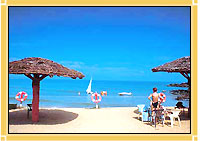 Situated ,32 kms north of Kollam on the Kollam Alappuzha National Highway and on the boundary of Kollam district, Oachira is a unique pilgrim center. The peculiarity of the temple here is that there is no temple building as such nor is there any idol. All classes of people workship the presiding deity the parabrahmam. Oachira draws thousands of Pilgrims for Oachirakkali, a festival held annually in June. It is also an important handicraft center where fancy articles of screw pine mats are manufactured.
Palaruvi Water Falls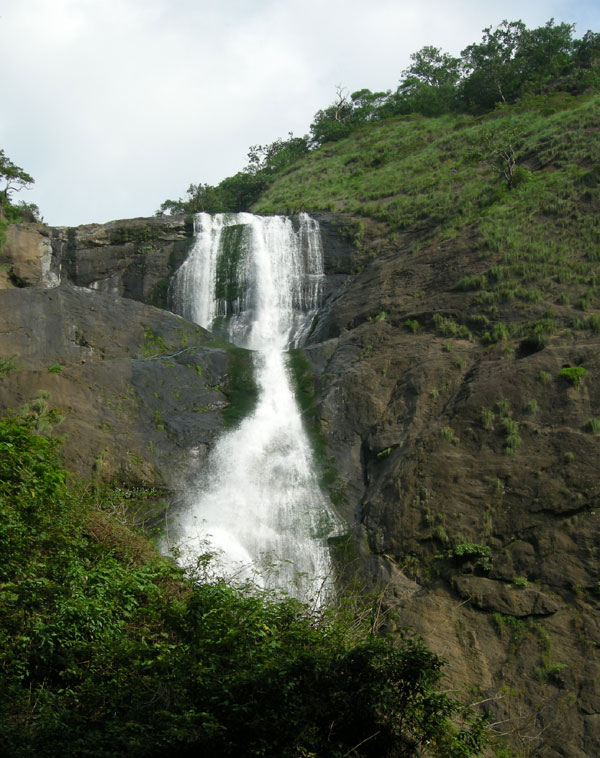 The famous waterfall in Kollam District is situated at Palaruvi near Aryankavu, Kollam - Sencottah NH 208. Season to visit the places is from June to January.
Thenmala
Thenmala is the meeting point of Kollam-Shencottah road and Trivandrum-Shencottah road, surrounded by dense forest, 66 kms east of Kollam. There are a large number of rubber and tea plantations in Thenmala. Timber of all varieties are exported from here to all parts of the country. Themala Dam site is open for tourists. Eco tourists center is situated at Thenmala. All buses passing through Kollam-Shencottah road stop at Tenmala. There is also a Railway Station here.
How To Reach Kollam
By Air: The nearest airport from Kollam is Thiruvananthapuram, which is 72km away from Kollam/Quilon.
By Rail Kollam is connected by rail with several important cities of Kerala and India.
By Road: Kollam/Quilon is well connected by road with many tourist centers in Kerala as well as India.
Local Transport: For local transport, many options are available in Kollam. One can use private and KSRTC buses, yellow-top and tourist taxis, and auto rickshaws.