State : Kerala, in the southern part of India.
Climate : The sanctuary has a composed climate. It enjoys a tropical climate varies between 10 degree centigrade - 26 degree centigrade.
Area : 14 acres.
Best Time To Visit : June and August. To watch Migratory birds, November to February is the best time.
Over View of Kumarakom Bird sanctuary
If you love birds and want see them into their original habitats, then you must come to Kumarakom Bird Sanctuary. Kumarakom is one of th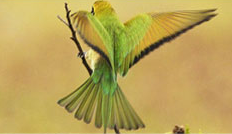 e prominent bird sanctuaries in India. Kumarakom or better known as Vembanad Bird Sanctuary is located at Kumarakom that is part of Kottayam district in Kerala, the southernmost state in India. Complimented by beautiful Vembanad Lake, the sanctuary is the perfect home for ornithologists and migratory birds.
You will be amazed to know that the charming Kumarakom was originally rubber plantation which was later turned into a bird sanctuary by an Englishman, Kumarakom was earlier known as Baker's Estate.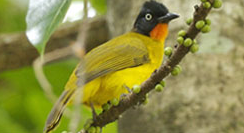 Kumarakom: Enriched Wildlife
At Kumarakom bird sanctuary, you will find loads of indigenous bird species like owl, waterfowl, egret, Brahminy kite, heron, duck, cormorant, darter, cuckoo, and the moorhen. In addition, do not miss out the specialty of the sanctuary that is migratory birds like flycatcher, Parrot, Siberian crane, teal, lark and many more. Some of the mentioned birds come here from Himalayan range.
How To Reach Kumarakom Bird Sanctuary
By Air : International Airport : At Chennai & Bangalore. Airport : At Kochi (76 km) and Thiruvananthapuram (160 km).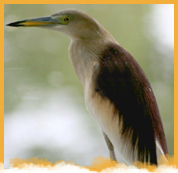 By Rail : Kottayam is connected to major destinations in Kerala by rail.
By Road : Kottayam (12 km). Kumarakom can be reached by bus, auto rickshaw and taxi.