State: Kerala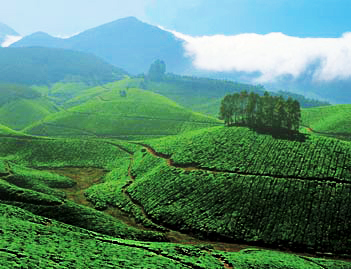 Area: 557 sq kms
Altitude: 1, 600 meters
Rainfall: Annual Rainfall 270cm, 0°C-30°C
Languages: Malayalam, Tamil, English
STD Code: 04865
Best time to visit: September to May
History Of Munnar
The history of Munnar is quite interesting and takes us into the colonial era when the British used to rule this place. Scottish planters were the first ones to have discovered Munnar and the Duke of Wellington was the first notable personality to visit Munnar. The British developed this land for the purpose of tea plantations and as getaways from the oppressive heat of the cities. There are several prehistoric relics that point towards the existence of a Stone Age civilization in this region. Evidences point to the fact that written history began here only from the 10th century. In the 19th century, several villages of Anchanad, Kannan Thevar belonged to the local Rajah of Poojar.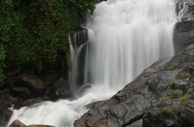 Afterwards in the year 1895, Messrs Finlay Muir & Company purchased Munro's land and Tata-Finlay Ltd. purchased it in the year 1976. Munnar in the present days is a perfect holiday destination and is famous for various adventure pursuits such as trekking, paragliding, rope climbing and mountaineering. The enchanting atmosphere and friendly people of this place are simply going to win your heart.
Sightseeing At Munnar
Anaimudi Peak
While in Munnar, visit the Anaimudi Peak, which is considered to be the highest peak in southern India. One can set up tents for camping and trekking at an altitude of about 2700 meters and enjoy the tranquil mountain atmosphere. It is a feast for nature lovers and enthusiasts. This peak provides the ultimate high and holiday experience.
Echo Point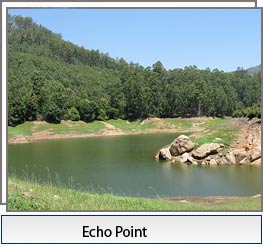 Echo point gets its name from the natural occurrence of echo here. It is a popular place in Munnar and many people come here to listen to their echoes. It is said that if you can hear your echo calling back at you three times, it is a sign of good luck.
Kundala
The charming town of Kundala is located at a distance of about 20 kilometers from Munnar. This town is famous for the Golf Course, which is owned by the famous Tata Tea Ltd. Company. You can also visit and the Kundala artificial dam, which is a popular picnic spot.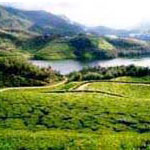 Kuthumkal Waterfalls
An important tourist attraction at Munnar is the Kuthumkal Waterfalls. The scenic waterfalls, falling from spectacular heights and creating a foggy atmosphere is something worth watching out for.
Malankara Reservoir
A popular tourist attraction in Munnar is the Malankara Reservoir. It is situated on the Thodupuzha - Moolavattom road, this reservoir gives plenty of opportunities for boating and fishing.
Observatory Hills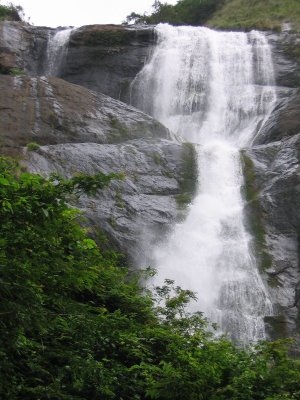 The Observatory Hill is located at Nedumkandam and gets its name from the fact that one can spot many planets, constellations and other celestial matter from this point. The place is blessed with a highly clear sky, which makes it a delight for night sky watchers.
Power House Waterfalls
The Power House Waterfalls are located near Munnar at a distance of about 18 kilometers. The water falls from a height of 2000 meters and has many steep rocks that give it a spectacular look. It is an ideal to unwind and feel at one with nature.
Rajamala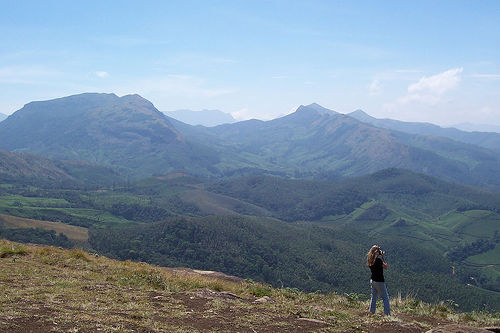 This place is the natural habitat of a rare animal known as the Nilgiri Tahr. The place is located around 2700 meters above sea level and makes an ideal spot to relax and rejuvenate oneself.
How To Reach Munnar
By Air : The nearest airport is located at Kochi, which is well connected to other Indian cities and a few international destinations. Other nearby airports are located at Madurai and Coimbatore. All of these destinations are connected to most of the major Indian cities. Get a prior check done on the airlines schedule and plan your travel accordingly, considering which place you are flying in from. Buses and taxis are easily available from all these destinations to reach Munnar.
By Rail : Munnar being a hill city does not have a railway station, therefore, if travelling by train you will have to travel to any of the nearby railheads such as Kochi, Madurai or Kottayam and board a bus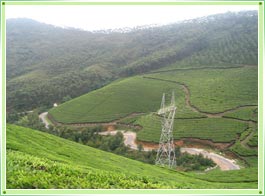 or hire a taxi from there to reach Munnar. For information on train timings and schedules, refer to the official website of Indian Railways at https://www.indianrail.gov.in/
By Road : Though a bit winding owing to the hilly area, the roads in this part of the country are well built. State transport buses ply regularly between Munnar and other neighbouring cities.